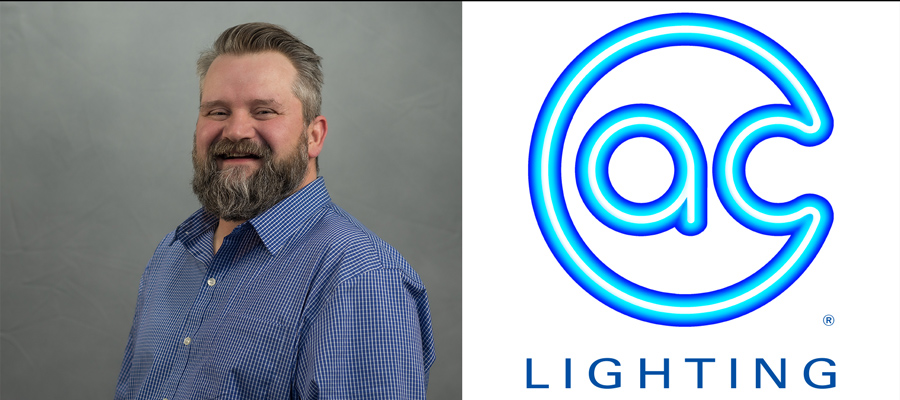 Developing the PROLIGHTS Brand for A.C. Lighting Inc.
A.C. Lighting Inc., distributor of world-class lighting and rigging technologies, is pleased to announce Darrell Barnes's appointment to Brand Manager for PROLIGHTS.
Darrell was a sales team member for seven years, covering the South West USA market. Darrell has 30+ years of lighting experience and has been integral in the success of many large projects within his region including the BOK Center in Tulsa, Discovery Church, and many more.
As Brand Manager, Darrell will report to Fred Mikeska, Executive VP of Sales. He will be responsible for managing the PROLIGHTS brand, working directly with PROLIGHTS on product development, marketing plans, training programs, tradeshow presence, and expanding our network of dealers across North America.
"PROLIGHTS has been growing very quickly worldwide and it has become a key Brand for A.C. Lighting Inc. We are excited to have someone like Darrell to manage the brand and ensure its successful development in the North American market," remarked Mikeska.
Marcus Hammond was appointed to the role of U.S. Sales Representative for the Southwest. Both have been in their roles serving A.C. Lighting Inc.'s customer base for the past several months.
Please join us in congratulating Darrell and Marcus on their new roles within A.C. Lighting Inc.
---
Don't forget to follow A.C. Lighting Inc. on Social Media:
---
About A.C. Lighting, Inc.
A.C. Lighting, Inc. is a value-added distributor of world-class lighting and associated rigging technologies for the theater, film, television, worship, exhibition, and commercial markets. A.C. Lighting Inc. is a North American distributor for premier brands including Chroma-Q® LED lighting, Vista by Chroma-Q lighting and media control surfaces, PROLIGHTS high value and high-performance range of lighting, video and effects products, Luminex Networking Intelligence manufacturer of data distribution equipment, Manfrotto and Avenger: Professional Lighting Stands and Accessories, Follow-Me Remote Follow Spot Control Systems, LumenRadio wireless lighting controls, and Prolyte staging and trussing.
For more information, please visit www.aclighting.com or call 416.255.9494
About PROLIGHTS
PROLIGHTS is the professional lighting division of Music & Lights S.r.l., an Italian company specialized in the manufacture of technologies for the show industry.
The PROLIGHTS brand was established in 2001 with a focus on the design and manufacture of professional lighting & video products for the entertainment, event, broadcast, and installation markets.
PROLIGHTS is headquartered in Minturno, Italy, where the company's commercial, operational, and R&D centres are all located.
PROLIGHTS continues to experience sustained growth across all sectors, with its products found on stages and in studios all over the world. Founder Franco Sorabella, and his son Fabio, are both actively involved in the day-to-day running of the business and in the development of the product range.
For more information, please visit www.aclighting.com/prolights-lighting or call 416.255.9494
Recent News
News Search