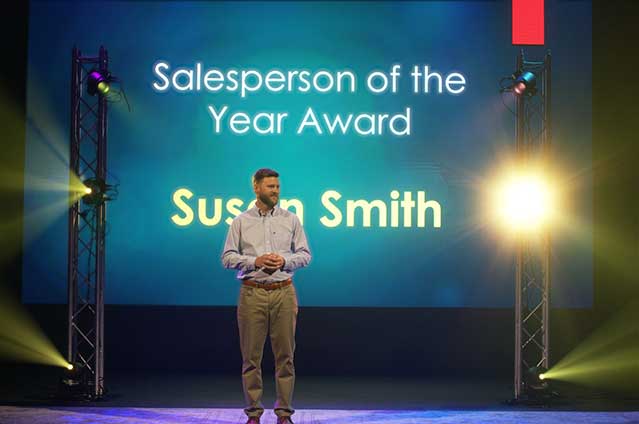 A.C. Lighting is making Corporate events more exciting through their budget-friendly lighting solutions. This video shows you how PROLIGHT's Pixiewash and Pixiespot fixtures controlled by Vista by Chroma-Q's lighting control system can take your ability to serve your event clients with new levels of beauty, passion, and depth, from small events to major corporate spectacles.
Review: Chroma-Q Vista 3 Lighting Controller
Jim Kumorek, Church Productions staff recently reviewed Vista by Chroma-Q.
New playback and programming wings accompany the version 3 software release, with a new console to follow in the near future.
The formerly Jands Vista series of lighting control systems has taken the church market by storm over the last 10 years. And this year, following the acquisition of the Vista line by Chroma-Q, a manufacturer of LED lighting fixtures, Vista has received a long-anticipated update through the release of version 3 of the software. Accompanying the software release are new playback and programming wings, with a new console to follow in the near future.For those of you not familiar with it, Vista is a lighting control system that comes in both a physical console with a Wacom pen-controlled touchscreen interface as well as Mac and Windows software versions. All control features of the console are available in the PC/Mac software version, and both a playback wing (the Vista MV) and a programming/playback wing (the Vista EX) are available to give users a hybrid version of the console.
There's not nearly enough space in one article to go into all the details of a lighting control system, but CPM will hit on the highlights here.
Vista provides a unique paradigm to lighting control with its timeline method of creating cues. If you're familiar with video editing timelines, this paradigm will quickly feel natural to you and provides a sophisticated visual representation of what your lights are doing in each cue, and when they are doing it.
Recent News
News Search