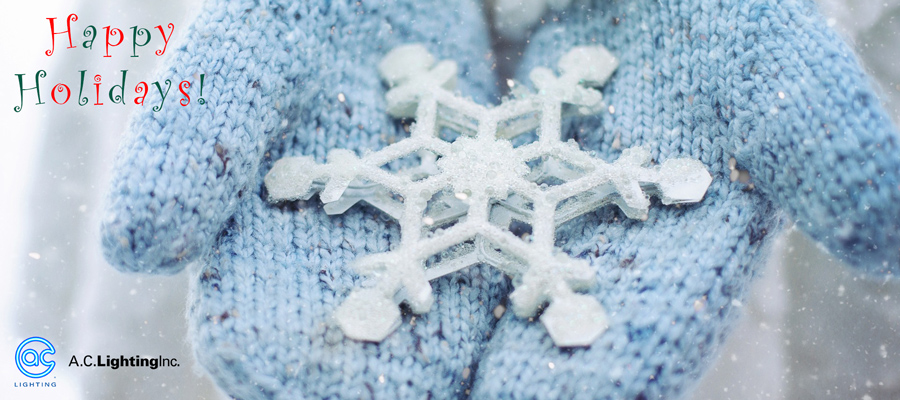 Happy Holidays from the A.C. Lighting Inc. Team!
On behalf of our staff and suppliers, we would like to take this opportunity to wish you and your family a happy, warm, and safe holiday season.

As 2022 comes to an end, we would like to express our deepest gratitude for the support that you have shown us. We love helping you shine your brightest lights.

We had an exciting year with new products, and visiting clients for the first time in a while. We were delighted to see so many of you at tradeshows.

We look forward to new beginnings in 2023 and look forward to working with you in the New Year.

---
HOLIDAY HOURS
Regular business hours: Monday, December 19 through Thursday, December 22.

We are accepting orders until Thursday, December 22.

Friday, December 23: 8 am to 12 pm (noon) ET

CLOSED: Monday, December 26 through Friday, December 30

Opening:
Monday, January 2, 2022, regular business hours
---
Emergency Contact Details
If you need to contact us in an emergency, please use the following contact details.
Technical Support: techsupport@aclighting.com
Recent News
News Search